Do You Love WW2 Warbirds?
Join the Spirit of Tulsa Squadron and help us keep 'em flying! We meet every Saturday to work on our aircraft restorations and offer rides for sale! Memberships are available for those age 12 and up. Learn more
2017 Big Band Hangar Dance
This year's Big Band Hangar Dance was a complete blast! Stay tuned for information on our 2018 Hangar Dance!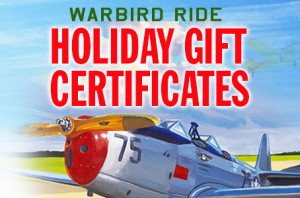 Give an Airplane Ride this Holiday Season!
Airplane ride gift certificates make great gifts! We offer an easy-to-use online store that lets you customize a gift certificate and send it to a loved one. Learn more.